The process of creating my mosaic art pieces.
Tuesday, November 30, 2010
Luxuries
Five Things That Make Me Feel Rich


1. Opening a new bar of soap

2. Finding coins on the sidewalk

3. Wearing a corsage

4. Eating Blue Cheese

5. Flying First Class


What's on your list?
Monday, November 29, 2010
Post Modernist Writers
This weekend I have been reading a short story by
Donald Barthleme
called "Robert Kennedy Saved From Drowning".
I am inspired. I want to read more of the post modernists.
A year or so ago I tried to stack six 100-word stories into a whole. The effort failed because I failed to achieve a narrative arc. But part of Barthleme's work is more descriptive, more like a James Tate poem, text block story. Not a strong narrative.
Anyway, it's worth looking into.
Yesterday I made 5 pints of strawberry jelly and cleaned leaves out of the pool.
Saturday, November 27, 2010
Herbicide Damage
The cool weather gave us the perfect day for tree planting along the north property line.
We planted 3 Poplars and 2 Magnolias out front…way back from the fence.

We are absolutely ticked off about that front fence line!

Some yahoo shot an herbicide spray across our fence and killed all our shrubs and trees from our western-most corner down about 500 feet along the road.

Not sure if it was the road maintenance contract bubbas or the power company or the sand mine folks. The damage extends back onto our property a good 10 feet.

They have a right to keep the right of way clear, aiming at the ground along the front side of the fence. They don't have the right to spray deep onto our side. It's infuriating.

All we can do for now is wait till the final death watch. Wait and see what comes back and then replace the specimens. I will consult the Invasive Plant List before replanting. Grrr.

Tomorrow we are thinking of putting some Oaks along the south line.
Or maybe Loquats.

I hauled in 2 lbs of green beans, which we had for dinner along with creamed mashed turnips and a grilled cheese sandwich. The tomatoes need picking so that will be tomorrow's garden chore.

PD had his first afternoon nap on "The Brando". He says it sleeps real good!
Friday, November 26, 2010
Rooms To Go Got 'er Done!
They delivered "the Brando" about 3:00 this afternoon.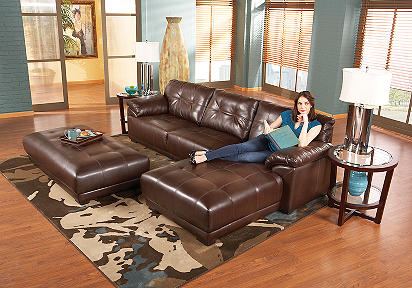 Plant Daddy and I sat on it the rest of the afternoon.
Thursday, November 25, 2010
Ah, Turkey Day
Ah, Thanksgiving morning.
The turkey is getting ready to go.
Time to fire up the
oven
air-conditioner.
It's 87 degrees outside today.
We'll need all the A/C we can get to cool the house while the bird cooks.
Thanks to PD for the use of his camera.
Our Olympus cameras cost around $300 in 2003. They were leading technology of their day…a whopping 3.2 megapixils!
You could say we got our money's worth, but let me tell you, we have paid thousands of dollars to keep these Asplundhs supplied with Duracells.
Wednesday, November 24, 2010
Happy Birthday to the Happy Fisherman!
Plant Daddy went fishing yesterday and caught this whopping 4 lb. POMPANO!!!
He is cleaning it and we will have it tonight for his birthday dinner. Yum!
Yesterday I repaired the potty, tried (and failed) to fix a broken door, and finished painting all the final touch ups in the office.
Today PD and I toodled over to Rooms to Go and ordered the sofa. It is in theorey to be delivered Friday. Black Friday. I do not go out to the malls on Black Fridays but I love the idea of the delivery truck coming to me!
My camera has died. I get 2 pictures then it freezes up. That makes blogging difficult and Christmas shopping for me easy!
Monday, November 22, 2010
More Office Painting
This morning I toodled over to Lowe's bright and early. I got concrete paint.
I toodled home and painted the office floor a nice terra cotta color.
Of course, I sorta kinda messed up the base boards because I did not mask them off. So now I have to re-do. Sigh.
I think by this evening I'll be able to slide the desk back to the wall and finish the floor paint job. Tomorrow I ought to be able to start moving back in!
Then I'll toodle off to Rooms to Go and order the sofa. Here's what I want.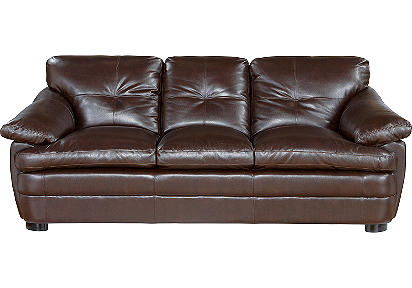 Tell me what you think?
I think the Z boys will love it.
Sunday, November 21, 2010
Painting the Office
Today was an unusual cloudy drizzly Florida day. Just perfect for staying indoors and painting the office.
Plant Daddy did the ceiling; I did the baseboards. The whole space is clean and white and bright.
We've decided to give the floor a fresh swipe of cement paint before we move the file cabinets back into position.
Saturday, November 20, 2010
Snake!!!
Hi my name is Blackie the Black Snake.
I had found a great location for the winter.
I found some old cabinets stacked by a dumpster.
I crawled right in and staked my claim.
I had everything a snake could want.
A nice roof over my head…and in direct sunlight so I was warm.
I had cockroaches and anoles and even…being so near the dumpster…I could snag mice.
Then this morning my world was shattered.
Mosaic Mom finally got around to cleaning up the trash near the dumpster.
Wham Bam Bam with the hammer!
Enough already!
She got those cabinets broken to bits.
But when she lifted them and saw me…my life became truly tragic.
I had to watch her do the little dance primates do when they see us snakes.
That was not a pretty sight.
And she shrieked in a high painful pitch.
Finally she poked at me with old pvc irrigation pipe. I made a run for the grass and hid under the oak tree.
Mosaic Mom did not chase me. She just went back to tossing my winter residence in the dumpster.
Whew!
Disaster averted!
Friday, November 19, 2010
Thanksgiving Day Green Beans
I snapped this shot a few days ago.
These green beans in the garden are now sporting beans a few inches long. They will be just perfect when I pick them next week for Thanksgiving.
Also on the menu Sweet Potatoes form the garden and an onion, cucumber, tomato salad.
And Ambrosia fresh picked from the trees.
I'll still need Publix for the Turkey though!
Wednesday, November 17, 2010
Writing Class Lake County
These Writing Classes are being offered at The Villages Life Long College in the Spring. For details visit
Life Long College
http://www.thevillageslifelongcollege.com/
Writing
Writing for Children 6-8 pm
5 weeks Fee: P $64 R $69 G $74
Lake Miona, America3A
Dr. Brenda M. Weaver
Do you have a heartwarming child's story to tell?
Then this course will help you in your writing for children.
Learn to develop your story, to write in fiction and folktales.
Learn what elements are critical to writing a publishable text from idea
conception to editing.
Classes will include writing in different genres, text patterns, and reading levels.
The goal is to complete one short piece of writing for
children. No experience is necessary.
2235.401
M: Jan. 17- Feb. 14
...........................................................
Advanced Writing for Children 6-8 pm
5 weeks Fee: P $64 R $69 G $74
Lake Miona, America3A
Dr. Brenda M. Weaver
Do you have a children's writing story that you want
to get published and wonder if it is ready to go to a
publisher?
Who is the best publisher to send it to for review?
This Advanced Writing for Children course involves learning advanced writing techniques, which develop better plots, characters, and themes in your book.
Writing exercises in the course can expand your literary techniques for writing. In addition,critiquing your own work as well as others to develop your writing for publication is a focus.
Marketing and publishing your book will be discussed. A draft of a story to work on during the course would be helpful to the participant.
2236.401
M: Feb. 21- March 21
...........................................................
Let's Write a Novel! 1 day
Fee: P $31 R $36 G $41 10am-3pm
VHS, Room 122 (East)
Darlene Funkhouser
This workshop, led by a traditionally-published author, teaches the mechanics of how to write a novel. As a class, students will plot the main parts of a novel using plot points, pacing and themes.
Characters are designed, and scenes are written in different ways to enhance use of dialogue and action.
Logic, closing up holes, the importance of effective chapter endings and tying up loose ends are explained. "Tricks of the Trade" will also be discussed. There will be a 1-hour question and answer break at Crispers. Lunch is on your own.
2166.401
Sa: Feb. 26
Tuesday, November 16, 2010
Paint and Papers
The painter was supposed to have come by on Friday to give an estimate and maybe even start the job. No painter.

He said "If I don't make it on Friday, I will come on Monday." No painter.

The painter said he might come Tuesday...oh forget about it! I haven't even bothered to unlock the gate today. No Painter.

Meanwhile yesterday I phoned painter #2. He came within a half an hour! However...He wanted a HUGE amount of money. Bottom line...No painter.

I went to Lowe's and got an extender pole. Now my roller brush will reach the ceiling without I have to go up and down the ladder. However...

My boss sent a paper to work on, so that takes priority today. No painting.
Monday, November 15, 2010
Story Review
I got back a review for the story that won an Honorable Mention. Here's what the judge had to say:

Tongues as Sharp as Vipers

The transition from real to imagined is a bit awkward.

A poisonous snake bite immediately creates tension that continues to build. Delirium is expertly woven into the flow and the ending literally explodes. Sharp images make a story that's succinct, yet complex and complete.

Well done with good flow. Poignant. Keep writing!
Sunday, November 14, 2010
Office Remodel
I know this doesn't look like much, but it represents a huge effort.
What you are seeing used to be a bank of cabinets overhead and two work /desk spaces below. The front desk was used for art projects and Plant Daddy used to sit and sort seeds along the back wall.
We – as in mostly Plant Daddy and his power drill- tore out all the cabinets and countertops.
We- as in mostly me and my step ladder- spackled and primed the walls.
The painter is supposed to show up Monday morning. We will be painting it back to the original "white". I had in mind to paint the whole room myself, but one day up and down the step ladder was enough.
Stay tuned for the step by step remodel!
Saturday, November 13, 2010
Relish Time
Despite the attack of Pickle Worms, we were able to haul in some cucumbers this morning.
You see salad fixin's but I see 6 pints of relish!
Also today we are clearing out the office, and maybe will revisit the new laundry room!
Thursday, November 11, 2010
Paint and Pool
The phone woke us very early this morning. It was the delivery man IN OUR DRIVEWAY! I guess that's their idea of "call before you come out". We tell people that so we can actually go out and open the gate for them...DUH!

Anyway, we hopped to and let him in and unloaded the aluminum pole for fixing the pool solar cover. It works good! Now just needs refining.

I needed a project today so...I had PD help me rip all the cabinets out of the office! They had never worked well for storage.

So down they came and we went to Ace Hardware for spackle and on hour later I was painting the office white! It has not been painted since LME was a Freshman in college. It was overdue.

Despite wearing an apron, I ruined my shorts. Black shorts...white paint. SIGH! But it looks good. More painting tomorrow then Photos for you!
Wednesday, November 10, 2010
Talavera Bulldog
Talavera pottery
I have always liked the bright colors of Talavera Pottery. It's cheerful and happy. I've wanted a piece for my garden since I first saw a ceramic frog at Green Garden Nursery in Orlando in the 1990's!
So when PD and I wandered into the garden art store in Barberville and I saw this Talavera bulldog, I was hooked by the come-home bone.
Meet…Bulldog Barb!
It is the perfect pet. It doesn't try to run inside every time the door is open!
It doesn't lick itself
and it doesn't have vet bills!
Tuesday, November 09, 2010
Honorable Mention
I got this happy message in my email this morning!


Congratulations! You tied for honorable mention in flash fiction in the Seven Hills Literary Contest. You will be published in the 2011 Seven Hills Review. I will send judges' comments along soon. Please send me an electronic copy of your winning entry as soon as possible.

Best,
Donna Meredith
coordinator, Seven Hills contest


I'll be walking on air for the next few days! Woo Hoo!

The story was "Tongues As Sharp As Vipers" about 2 people in a canoe when the snake falls in...that's one of my great Florida fears you know!
Monday, November 08, 2010
Mosaic Turkey on the table
This morning I went to Walgreen's.
I found out that my prescription will still be good even though my doctor is closing her office.
I also found out that in January, I can switch the prescription to the Walgreen's plan and avoid the mail order hassles from Blue Cross. (Blue Cross is forcing members to take prescriptions via mail service starting in January.)
Then I went to the doctor's office. I signed the forms to have my records transferred to the Primary Care Doctor's office and found out that my Endocrinologist is closing her office at the medical building group, but will re-open at a new location in January or February. Yay! Then I can go have the records transferred back.
I went to Publix and along with my groceries, I treated myself to one of those cinnamon brooms.
On the way home I went to the bank and closed out my Amazon.com account that I never used. It was the first time I had been inside the Tavares branch since it was rebuilt after someone drove a truck through the lobby. It was nice. The landscape was luxurious.
At home, I set the cinnamon broom by the fireplace. I unloaded the eggs and milk. That's all the time it took for me to have an allergy attack. The fragrance was so strong that I started sneezing, my throat was burning and my sinuses were slammed shut. My eyes were watering and my skin burned.
I moved it out to the back porch near the mosaic turkey.
It'll give a milder dose of fragrance outside.
Saturday, November 06, 2010
Barberville Festival
"Plant Daddy," says I, "I have always wanted to see the Pioneer Settlement at Barberville. I have lived here 30 years and have never made it there yet, although it is only about 40 miles away."
"Didn't you and Little Mind Escape go there once?" asked PD.
"No," says I, "it was pouring down rain so we never made it. But lookie here…they are having a festival there today. Bernie O'Brien is participating with the story tellers there. We should go."
So PD and I hopped in the Toyo and headed up Hwy 19 into the Ocala National Forest and we saw a big black bear go across the road! Neither of us had ever seen a bear, so now we can add that to our list.
We got to Barberville and parked in a field and took the shuttle bus! The festival was lively and fun…busy but not too crowded.
We explored the pioneer village…Plant Daddy got all excited about the blacksmith shop. I loved the syrup vat where they were demonstrating how to crush sugar cane and boil it down to syrup.
We liked the garden designs and the chicken coops. There was music every where.
We found Bernie and enjoyed his performance. We ate fried pork rinds and kettle corn.
We waited for a long time for the shuttle to take us back, but when it didn't show, we hiked all the way back to the field. We hiked right past a roadside stand selling Talavera pottery. I had always wanted a piece, so I got a small dog statue for the garden.
We headed for Deland to the McDonalds. Deland was packed. They were having a music festival downtown. Traffic was jammed. We inched along.
We ate our McDonalds then headed home. But our route took us to Mt Dora. They were having a plant fair downtown. Traffic was jammed. We inched along.
Finally got home and turned up the heat in the house and settled down for some naps!
Friday, November 05, 2010
Pickle Worms!
I told you it's been a really hard gardening season this year!
First wilt disease, then seemingly endless heat and drought. Now…
Pickle Worms.
These caterpillars crawl around inside the cucumbers eating the insides out. Usually all you see is the tiny hole they make to get in, but this guy was out sunning for warmth and I snapped his photo.
He will get sprayed tomorrow. The spray won't stop the damage; he's already ruined the fruit. But he won't live to make babies! Mwahaha!
Also, we have Leaf Miners.
These creatures crawl through the insides of the leaves. Eventually enough leaves will be useless and the vine will die. Leaf miners can't really be sprayed. When it gets too bad, we pull up the plant and throw the whole thing away. Sigh!
Thursday, November 04, 2010
Expressway Driving
Did you know I can pee at the Cracker Barrel at Butler Blvd in Jax and make it all the way home without a stop?

That is a record!
I was in a hurry to get home. Had to beat the rain storm. There was lots of wind blowing all those RV's around and the rain was making those U-Hauls swishy.

So I put the pedal to the metal...say, did you know the Toyo can do 80!...and I made it in record time. Yay!
Wednesday, November 03, 2010
Jax
What's up Mosaic Mom?

Well, I'm in Jax with Mobile Babe.

She is at a convention to learn how to ship cargo.
I am drinking at the bar. Had my first Stella Beer.
It's pretty good actually.

Back home tomorrow...maybe after some shopping at the designer outlet mall on the way.
Tuesday, November 02, 2010
Oh Joy!
Oh Joy!
My Endocrinologist has decided to go out of practice, effective almost immediately.

Oh Joy!
I have a new rule of life...no reading the text books for writing fiction at midnight because then my head starts writing practice stories and I can't sleep.

Oh Joy!
Lifting 3 bottles of Clorox and 4 bottles of Tide yesterday put a kink in my back. Ouch!

Oh Joy!
It's election day. Finally an end to all those political ads.
Monday, November 01, 2010
Death to Bugs!
Plant Daddy and I love to take a brisk walk holding hands after supper…only tonight there was no hand holding….Grrrr…

We each needed one hand to hold the walking sticks and the other hand to swat the goddanged mosquitoes. I suffered 5 solid bites and PD got hammered 4 times.

I remember the days when the city trucks would drive through neighborhoods spraying DDT. Bring back mosquito control!

I'll get PD to hook up the golf cart with a fogger and we'll spray the suckers.

Grrrr. Death to Mosquitos.

I wrote checks today…paid the tax bill, then drove the loop to the bank and post office. Went to the Target in Mt Dora and like to had a stroke over the price of Tide. But I had coupons and a gift card, so I sucked it up and bought the detergent.

At Publix, I found some breaded chicken fingers. I had never bought these before, so I tried them. Baked them up then added Sweet N Sour Sauce. Instant Sweet N Sour chicken. It was too salty for us to have as a regular gig tho.

Out in the garden, we have lost 2 of the 6 broccoli plants to cutworms. I applied more bait yesterday…I am not organic. When it comes to insect life, I want to win. Period.