The process of creating my mosaic art pieces.
Wednesday, December 31, 2008
Ring in the New Year
It's Tax Season…

The phone rang early this morning…

"Hi, this is your accountant's office. Did you have payroll this quarter?"

"Yes, accountant's office, I had some payroll this quarter. I've already made the federal tax deposit and I'll get the receipts to you the first of next week. The state of sunshine department of revenue form is on my desk. Due on the 20th."

You think your 1040's are bad? Between now and April 15th, we'll file forms (and usually pay) with 9 taxing agencies. Starting at midnight, tax-season is here in earnest.

Taxes are one of my favorite bitch and moans.

My other favorite bitch and moan was complaining about the Orlando Sentinel newspaper. But I cancelled them in mid-December.

Why I cancelled the Orlando Sentinel

1) I was tired of their bad billing practices.
2) I was tired of their lap dog attitude. I want my press to be a watch dog.
3) I was tired of their tightly knit editorial buddy system. They shut out publicity for many community art and scholastic events.
4) I was tired of begging for delivery (last time we had a skipped delivery, it took 5 hours on the phone to get a paper here. Why do that? Because if I hadn't, there would have been no paper the next day either.)

When the subscription ran out, I felt a sigh of relief…then panic. Would Plant Daddy adapt to a major shift I his morning routine?

I am pleased to say he now wakes up and turns on the TV to Sports Center to check the Portland scores. Then he signs on to the Internet for more sports. He says he is happy that he doesn't have to trot down the driveway on cold mornings to unlock the gate and fetch a wet newspaper out of the weeds ¼ mile up the highway.


Have a Safe and Happy New Year's Eve everybody!
Tuesday, December 30, 2008
Cat Perch
Plant Daddy built this updated cat perch for Zeus after the old one rotted. It had gotten dumped on in Hurricane Faye. Zeus took right to it and climbed aboard.
Today I am off to bank and Publix again. My end of the year bookkeeping life started early!
Monday, December 29, 2008
A Day of Firsts
I had a list of firsts yesterday…
First time to post on Twitter.
www.twitter.com/mosaicmom
First time to post (onto Twitter) using my cell phone. I really liked that!
First time ever to go to IKEA.
First time ever to go to a Chanukah dinner.
First (and Only time ever, I'm sure) I'll go to a Chanukah dinner at IKEA.
First time ever to give a mosaic as a Chanukah gift.
First time ever to eat Lingonberry sauce (the sauce served in the IKEA cafeteria to accompany the Swedish meatballs) (It was delicious!)
First time to play the dreidel game.
First time to eat Swedish Fish candy.
Eight firsts and one only…what a great day!
Thanks Farfel!
Sunday, December 28, 2008
Southwest Terrarium
Here's a project I wrote up for the local botanical garden newsletter...
A Southwestern Table Terrarium
Make this table décor/party favor for less than $5.00!
1.Purchase a wine goblet at a dollar outlet or thrift center. $1.00
2.Plant a 2" or 3" foliage plant inside.
A small succulent works well. $2.50
3. Colorful stones or marbles complete the setting. A $1.00 bag from the craft store will supply about 4 plantings.
Saturday, December 27, 2008
Cattle Heron, Peacocks and Geese
Cattle Heron, Peacocks and Geese
My route between Bank #1 and Bank #2 yesterday took me through the intersection of Donnelly and 5th in Mt. Dora. That is the main downtown intersection. It was packed with pasty white tourists in plaid shorts.
The traffic light turned green, but no one moved. A cattle heron was strolling through the intersection. Drivers honked, no response. One driver pulled ahead and started to herd the bird away.
Oh! Didn't that distress the fat, brunette, tourist woman in the pink shorts and white shirt!
She dashed into the middle of the intersection to save the bird.
An on-coming pick up truck with a Ducks Unlimited sticker almost took her out.
The bird waddled to the curb, but the tourist lady realized she'd lost her sunglasses and darted back into the dead center of the road to fetch them!
I had a moment to practice my French verbs.
I made the rest of my errands, then went to check on Plant Daddy who has been sick in bed and laid low for 2 days. Later in the afternoon, with PD napping, I left to run the Apopka errands…
On the way home from my errands in Apopka, I was driving cautiously…i.e….like the slow old granny that I am…
Traffic was jammed where 436 and 441 merge, so I crept up the hill. This is to say, I was doing the speed limit of 35 mph.
The guy behind me had bulging eyeballs and wanted to pass, but I had a "feeling". Traffic wasn't flowing right. Besides, the left lane was bumper-to-bumper as well.
Just where the Masonic Lodge is, there were…4 peacocks were wading out in traffic. As motorists honked, the peacocks stopped in their tracks and trumpeted back, but did not scurry away.
Curbside were 6 or 7 more members of the flock waiting for their chance to cross the 6 lane road at rush hour…on Friday… and waddle into the Burger King parking lot in hopes of handouts. Cold French fries…yummy.
Then, 2 cars ahead of me stopped dead. I stopped dead. The bald headed Hispanic man with the silver earing driving a Chevy did not stop dead. He hit the gold SUV in the rear end.
They managed to pull over and up onto the sidewalk. The Hispanic man exited his car and slammed the door. The fury of his door slamming and curse words caused the peacocks to flee.
I decided to flee, too. Mr. Hispanic man was on the war path. He spoke better and louder French than I did. I guess his Christmas had not been merry and was getting no better.
SUV did what any one would have done…stopped for a large flock of birds in the road.
Mr. Hispanic did what every 25 year old driver does; he tailgated!
In my opinion, the peacock owner was at fault for this. And if an owner can't be found, the City of Apopka ought to round up and slaughter those birds.
"Mom!" you say, "That is harsh. You should offer your farm as a sanctuary!"
I would rather pluck my nostril hairs out one at a time.
Once upon a time, someone gave Mosaic Mom and Plant Daddy a flock of geese to keep insects and weeds out of the nursery.
The geese's favorite place to be was on the highway in front of cars and trucks traveling at 70mph. If there were a crash, we would have been responsible.
We rounded them all up and returned them to the donor.
Lesson learned.
Downtown Apopka...the peacocks ought to use the pedestrian bridge!
Friday, December 26, 2008
Short Holiday
Today is back to work...trip to bank, post office, and Publix.
This was the first time we can recall that we got a little ahead on Lottery tickets. At Publix I picked up $38 on a $30 investment! Then I spent about that much on prescriptions and cat food!
Plant Daddy is sick. He feels queasy and has zero energy...of course it is 85 damn degrees outside...how can anybody feel peppy? Anyway, I fed him some chicken soup and Vitamin C.
I'm off to Apopka for some more errands now.
Thursday, December 25, 2008
Merry Christmas
Happy gift...a tea kettle for a warm sip of spice tea on a frosty evening.
Merry Christmas to All!
Wednesday, December 24, 2008
Poinsettia Display
Aren't Poinsettias beautiful?
Tuesday, December 23, 2008
Techno No!
Yesterday, a friend from Palm Group asked me for instructions to start a blog.
I told him the best I could, but I'm no techno genius...
Yesterday I meant to send
Brian Feldman's
Cracker Barrel Chanukah information to
Blog d'Elisson
...but I ended up sending Blog d'Elisson's info to Brian Feldman...Nargh...
I think I got it straightened out later in the afternoon.
Anyway...check out Brian's ChanukIKEA!
I will let you know as soon as Mountain Man starts posting his stories about life in rural West Virginia. That will be a fascinating read!
Monday, December 22, 2008
Cracker Barrel Chanukah, Ya'll Come!
Come Celebrate Chanukah at the Cracker Barrel
Cracker Barrel®
Old Country Chanukah
an Orlando Jewish Theater experience
The Feldman Dynamic
TONIGHT!
Mon 22 Dec 2008 | 7:00 pm (2nd Night of Chanukah) Cracker Barrel #260 5859 Caravan Ct Orlando, FL (East of Universal Resort)
Tue 23 Dec 2008 | 7:00 pm (3rd Night of Chanukah) Cracker Barrel #503 285 Douglas Ave Altamonte Springs, FL (west of Altamonte Mall)
Fri 26 Dec 2008 | 7:00 pm (6th Night of Chanukah) Cracker Barrel #190 200 Hickman Rd Sanford, FL (North of the Seminole Towne Center)
Free to attend. You are invited to join The Feldman Dynamic
at their table and order anything off the menu, at your expense.
Homestyle, Fireside, Country-Fried, Hickory-Smoked, Sugar-Cured,
Open-Faced, Prepared-From-Scratch Performance Art.
Disclaimer: This event is not sanctioned, endorsed or sponsored
by Cracker Barrel Old Country Store, Inc. or CBRL Group, Inc.
Please do not contact any of the above Cracker Barrel
Old Country Store® locations in regards to this event.
More info at
Brianfeldman.com
Sunday, December 21, 2008
Happy Solstice
At our latitude, the solstice came last week, but the rest of the world celebrates the shortest day today. Now the days are getting longer. Summer is just around the corner.
My celery enjoys the cooler temperatures. So do the peas. Army worms are marching in to eat both these crops...grrrr.
Saturday, December 20, 2008
Folk Art Santa
My regular UPS man has a temporary assistant to help with the Christmas workload.
"Where should I leave the package?" the assistant asked as the big, brown truck rolled to a stop in my driveway.
"I usually drop it next to that stump," I heard my route man say.
THAT STUMP!
That's my folk art Santa Clause made from a cypress tree knee.
I got him at a shell and souvenir shop 6 years ago when we visited the poinsettia display at Cypress Gardens.
I decided perhaps it was time to give Santa a fresh coat of paint!
Friday, December 19, 2008
Cafe-au-Lait Stained Glass Mosaics
The stained glass windows of St. Elizabeth Holiness A.M.E. Christian Church were beige and opaque. No light danced in through the panes. No view intruded from outside. Parishioners had replaced transparent window panes with solid, stained glass rectangles.

I accompanied my father to a wedding there in 1965. It was the first wedding I ever attended.

The bride was radiant. The mother of the bride was fussy. Bridesmaids wore beautiful green satin gowns with off the shoulder, big puffy sleeves. The groom was handsome in his formal dress Army uniform.

My father and I were ushered to a pew and slid in. There were no cushions on the oak bench, making an easy scoot all the way across to the wall. The café-au-lait window was on my right.

The ceremony flew by…(I am still startled at how brief a wedding always is). Dad and I joined guests in the basement. I ate a cookie and sipped a sweet punch. "I want to stay and dance," I protested when Dad said it was time to depart.

"The party doesn't start till we leave," Dad squeezed my elbow and hustled me away. I heard the band strike up as we reached our Buick. I looked back at those un-pretty panels.

Were they ugly? For decades, I might have responded that they were all a poor church could afford. But now, I know something different spiritually. Those panels were always intended to be opaque. Panels like that protect the faithful.

Those are Holy Ghost Churches and when our Lord visits the hearts within, joy breaks out. There is dancing and singing and praying in tongues. Souls slain by the Holy Spirit fall to the floor. Some cry or laugh. Some prophesy. These hearts and minds and lives and emotions are wide open to the presence of God and are completely vulnerable. The opaque windows shield away the peeping toms and the unbelievers.

From inside, the opaque windows function exactly as do the transparent blue stained glass of Chartres. The windows keep the parishioner's attention focused on Heaven.
There's no daydreaming out the window during a long, uninteresting sermon.

Not that the view along that street would have inspired dreams anyway.
The view outside the windows of Saint Elizabeth's AME Church was grim. The road out front was not a paved road even though we were inside city limits. It wasn't even a gravel road; just a clearing in the clay along a hillside where logging trucks once rolled.

Most houses on that street were cabin-like. They were unpainted, one room, wooden huts perched on stilts, stacks of local quartz rocks. The front steps were stained from red clay and the tin roofs were stained from red rust. This neighborhood didn't even have indoor plumbing. Back in 1965, this was still a neighborhood of hand-pumped wells and outhouses in the back yard.

The Church was the only painted building around. Its white, machine-fashioned lumber represented structure and orderliness and hope. It had a front lawn and stepping-stones so that the bride could keep her hemline clean.

For a few of hours every Sunday and every Wednesday night, those solid beige windows in that church maybe offered the worshippers a respite from toil and grind and poverty. For a few hours a week, their minds could rise to Heaven for a blessed rest.


(Now P.S.: That's not the real name of the church. I'll have to ask my Mom if she remembers. And soon, I 'll tell you the story about what happened when my Mom went into this neighborhood and built the Mother of the Bride an indoor bathroom.)
Thursday, December 18, 2008
Extension Article
Wednesday, December 17, 2008
Snake!
I'm not saying it's warm, but when Plant Daddy and I were walking around the farm last night, we encountered a Southern Ring-Necked Snake. (Had to look it up in the snake I.D. book. apparently, it's not a common snake to run across!). We even have mosquitoes again. Nargh!
Stained Glass Mosaics
100-word Chartres
Meredith raced through Rome, trotted through the Vatican, hotfooted Florence.
Coliseum, check. Pieta, check. David, check, check.
Tourist landmarks and museums swooshed together as the 7-day bus package sped by.
Meredith looped the Louvre.
Mona Lisa, check. Photos, check. Souvenirs, check, check.
On a sunny Saturday morning, the bus parked at Chartres with a hiss of the air brakes. Meredith snubbed the women in front of the Cathedral crocheting gloves and marched inside.
Rose window,..check. My Lord!
The 200 stained glass windows did their job. Exquisite blue light caught Meredith's soul and swept her skyward. Her knees buckled in prayer.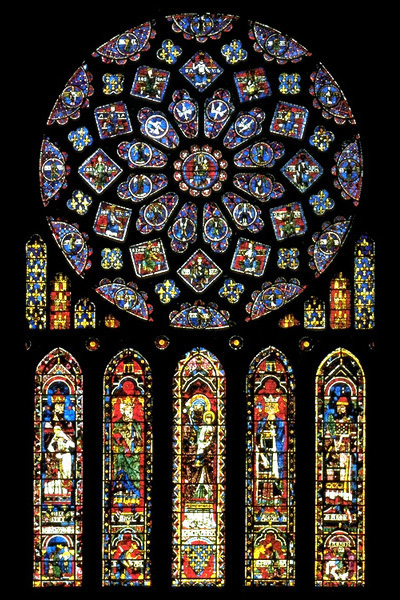 Tuesday, December 16, 2008
Stained Glass Mosaics
Jackie shares her Writer's Magazine with me each month as we carpool over to the Palm Writers Meeting. The latest issue had the following propmt:

Spend 5 minutes listing everything that comes to mind when you think of stained glass...

I'm going to work on my list today. What's on your list?
Monday, December 15, 2008
Jackie's Large Mosaic Pot
Before the Oregon trip...
Here's the pot that Jackie mosaiced.
She used stained glass. She spent quite a bit of time using the dremel to soften the edges so that she could grout. It came out beautiful.
Jackie will arrive tonight around 5 and we carpool to the Palm Writers Meeting.
Sunday, December 14, 2008
Palm Writers Group
Hope to see everybody at the Sorrento Library tomorrow at 6:30PM!

While we were in Oregon, I googled Palm Gp just to see what would come up...since I was on a high speed line. There was a nice write up on the library system pages. It's good to know people would be able to find us. Sometimes the newspaper carried our meeting announcement. Sometimes they did not.

I am behind on my Palm reading due to the trip. I'll be busy catching up this afternoon. I have often criticized people who come month after month and they do not give other writers feedback. Yet they want feed back for themselves. I do not want to fall into that category, so I'll red ink 4 stories today.
Saturday, December 13, 2008
Abandoning an old friend
In the 1960's, television comedy skits often showed two women squared off in a tug-of-war over a single article of clothing that each wanted to purchase. I thought these skits were amusing, but I couldn't imagine being so aggressive over a sale item.

In 1990, Mom bought a coat.

It was the only garment I ever fought another shopper for.

I had been looking for a white jacket for months. High and low, in every store I browsed, I hunted relentlessly and unsuccessfully for a stylish white coat. No luck.

One Saturday, I happened into a trendy boutique in downtown Mt Snora. There it was…

Made in India, it was white wool with white yarn crewel embroidery. It was styled after an oversized man's shirt.

I tried it on.

The buttons were funky and it had a horsey odor.

Back onto the rack it went…but I really liked it and I kept my eye on it as I browsed the rest of the shop. I decided to buy it.

But wait!!!

A blond woman had entered the store and was trying on my coat!

I watched, tense and at the ready. Sure enough, she had the same first impression that I had. The buttons were funky and it had a horsey odor. She put it back on the rack.

When she moved a safe distance away, I pounced.

I snagged my prize and whoosh! I flew to the cashier station, credit card in hand. "I'll take it," I stated delightedly. The clerk, who spoke with a French accent, snipped off the price tag and began to ring the sale.

"Noooo! It's mine! I want that jacket!"
The blond woman appeared out of nowhere and was shrieking. She laid her hand on my jacket. She yanked. I grabbed and held on for dear life. She was not going to get my white jacket.

We tugged.

"You put it back on the hanger and hung it back on the rack," I said.

"I had dibs since I touched it last. It is mine. I demand to have it!"

"No!" I jerked and won possession. I shoved it again towards the clerk. I was wild eyed.

The clerk folded my jacket and slid it into a shopping bag. "I've already run your MasterCard. The jacket is yours," she smiled and offered the ticket for my signature.

I thanked her, stepped outside and immediately put my new jacket on. Good thing, too, because here came Blondie.

She grabbed the loose fabric on the left shoulder and pulled. "It's mine!" she growled.

"Look," I said, calmer now that I was enrobed in my prize. "I've been shopping for a white jacket for months. I want this."

"I'll give you the price plus $50 for your trouble. Sell it to me," Blondie smiled.

I looked her in the eye and determined that she'd snatch and run if the jacket budged off my body.
"I'm sorry, but I won't," I stated flatly. "But go back and ask trendy store to order another one for yourself."

With that, she conceded and left. I'd won.

I loved my jacket. Loved it, loved it. Felt pretty in it. Felt warm in it.

Over the years I paired it with various colorful scarves and gloves in green and pink and blue. All sorts of hats.
I wore it to Aunt Jam's wedding.
I wore it to Jerry's wedding.
I wore it to church and to do farmwork.
If the weather was cold, that coat was on.

I had it professionally cleaned at the end of every season.

White Jacket started to show its age. I started to show mine.

My hair turned white. When I wore White Jacket, I kinda looked like a snowman; a big, all white blob. But I am loyal. I am cheap. I kept my jacket.

The last 4 years in Florida, we have had no cold weather. White Jacket never came out of the closet. I got by with fuzzy sweaters.

But on this trip to Portland, I needed a winter coat. I fetched White Jacket from the back of the closet.

I slipped it on.
I looked like a bag lady. White jacket had yellowed. Buttons had been lost. I looked bad. I felt bad in the garment.

But I had to use it. It was the only coat I owned and there was no time to shop before the trip. Away we went.

White Jacket kept me warm in Minneapolis where I saw snow for the first time in 20 years.

White Jacket protected me from the cold drizzle in Oregon.

And then…while shopping with Aunt Darlin'…I bought a new winter coat.

It's quilted. It's red. It contrasts my white hair and makes me feel cute. The lining is black and white herringbone. It fits good. It feels good. I wore it out of the store. White Jacket was unceremoniously stuffed inside the tote.

When we left Oregon, I left White Jacket behind in the hotel room. I folded it neatly and pinned on a note that read "No deseo. Don't want."

Perhaps the hotel maid might take it.
Perhaps the hotel maid tossed it into the trash.

It was a friend for 20 years. That was one good coat.

(Footnote: On a return visit to the trendy store in Mt Snora, the French sales clerk told me that Blondie had indeed come back and ordered her own white jacket. When it arrived, she never came to claim it.)
Friday, December 12, 2008
Aunt Jam
At the dinner for 14, we learned that Aunt Jam has opened a virtual store. It is MagdalenaPetites.com. She sells clothes in Petite Women's sizes. Check it out…
Thursday, December 11, 2008
Back From Portland
Back from Portland Oregon

Hello Hello

Spontaneous is not an adjective that one would ever apply to Mosaic Mom or Plant Daddy. We are not spur of the moment types….and yet…

Aunt Bo-Peep telephoned Mosaic Mom on Wednesday and by Saturday, Mosaic Mom and Plant Daddy were in Portland, Oregon.

Gramma will celebrate her 90th birthday in a few weeks. Plant Daddy had been trying to figure out how we were going to fit a trip in, and he didn't see the schedule opening up at all. We have a tsunami of scheduling that will hit us beginning Jan 1.

But something Aunt Bo-Peep said alarmed us, so we went.
Just like that.

(Let me interject that Gramma is healthy, but something else was going on that we felt warranted a look-see. We had not visited since summer 2006.)

We left at 4AM Saturday. Since we did not have much scheduling choice on the last minute airlines, we wound up in Minneapolis. We had never hubbed through Minneapolis before.

Oh Happy Day!
Minneapolis is wonderful. There are more stores in their airport concourse than at my local Sanford Mall. I bought Moose theme stuff and would have bought more, but we ran out of time. We must go through Minneapolis again!

It was 22 ° in Minneapolis. As we boarded the plane to go on to Portland, there was snow in the jetway. Being a Floridiot, I was thrilled. This was the first snow I had seen in 30 years. I thought to stop and scoop it up and touch it, but I would have been trampled to death by the freezing cold passengers crushing toward the door behind me.

At Portland we had a bit of trouble with Avis. Nothing serious. We wound up with a Chevy HHQ. It was not just awful, it was God-awful. Serious, Serious blind spots. Don't rent it. Don't buy it. HHQ…P.U!

By supper time Saturday, we were having fast food Chinese with Gramma, Aunt Bo-Peep and Uncle Marcus.

Let me inject here that Plant Daddy's relatives were Oregon Homesteaders. They walked to Oregon from Minnesota. I am always humbled by that and awed that I can make the trip in one day. Door to door in 12 hours is a miracle.

On Sunday, Plant Daddy went to see Gramma again and I went with Aunt Darlin' to the Number 1 tourist attraction in the state of Oregon.

Do you think it is Mt. Hood?
Do you think it is Crater Lake?
Multnomah Falls?
Silver Falls?
Oregon Trail visitors Center?
And it's not even Powell's Bookstore.

It's, I kid you not, the Outlet Mall Stores on I-5 at Woodburn is the Number 1 tourist attraction in the state now!

It's a sad commentary that all the beautiful natural wonders in Oregon are no longer what attract the tourists, but, what the hey, it was cold 38° and raining. Perfect Christmas shopping weather, baby!

(At the Harry and David store, we cued up at the register behind 3 Buddhist monks who were sending food gifts somewhere! Tis the season, right?)

On Monday, I went with Aunt Bo-Peep who was assembling an impromptu family dinner for 14! She is a miracle worker! We love Aunt Bo Peep.

Mucho de family showed up and ate salmon, beets, butternut squash, scalloped potatoes and multiple desserts. Since I was already credit spending, I threw diet caution to the wind and stuffed myself. Yum now, pay later.

Tuesday, we went back for more visit with Gramma in the morning. Then Plant Daddy and I departed for the Portland Airport Hampton Inn. The fog in Portland had been grim and we were afraid that the freeways would not be navigable. We prayed the airport itself would not be fog bound on Wednesday morning.

We got out on time and OK Wednesday morning. Hubbed through Salt Lake City and home before dark…with one last surprise…

Lulabelle had house sat for us over the weekend. She baked bread and blackberry cobbler. She even made Christmas cookies and decorated the house for us. She is so sweet. We love her.

We understand that Jack the dog visited out here too, so Zeus is not speaking to any of us yet. He is sulking under the pool table. Can't have everything.

I have never had such a large break from Blogging. It felt strange, but everything about this trip was different.

Now it's back to routine …and a huge pile of laundry.
Friday, December 05, 2008
Fun in the Mosaic Studio
Three friends joined Mom in the studio today...
Jackie grouted
Marie Dremeled and added trim to her mosaic Christmas tree...
and Pauline tried mosaics for the very first time working on a plant saucer...
What a great day we had and we're going to do it again really soon...
Now in another matter...I will be away for the next few days. Unless I can get to a computer (cause I ain't gonna lug the laptop) I will not be posting again till Thursday. Cya later... Grout on!
Mosaic Classes
Two ladies are coming for a visit to the studio this afternoon.
Jackie wants to Dremel a flower pot she has already constructed.
The other lady is a quilter who wants to try mosaics for the first time.
I invited a third lady too but did not hear back.

I also got a request for a class from a lady near Leesburg. We might try to arrange something after the first of the year. Is anyone else interested...especially over the holidays?
Our phone isn't working worth a crap...that's EMBARQUE...incoming calls are dropped...so send an email.So far this seems to be holding.
Thursday, December 04, 2008
Hershel Walker Dancing in My Attic
1:00AM
"Plant Daddy?"
"grwyfrtzy"
"Plant Daddy, wake up. There's a rat in the attic!"
"Rat? How do you know it's not a mouse?"
"Cause it sounds like Hershel Walker running a tackle defense. It don't sound like Anna Pavlova tiptoe ballet dancing in Swan Lake! Grrr."

3:00AM
"Plant Daddy?"
"grwyfrtzy"
"Plant Daddy, wake up. There's a rat in the attic!"
"Rat? How do you know it's not a mouse?"
"Cause it sounds like Hershel Walker running a tackle defense. It don't sound like Anna Pavlova tiptoe ballet dancing in Swan Lake! Grrr."


5:00AM
"Plant Daddy?"
"grwyfrtzy"
"Plant Daddy, wake up. There's a rat in the attic!"
"Rat? How do you know it's not a mouse?"
"Cause it sounds like Hershel Walker running a tackle defense. It don't sound like Anna Pavlova tiptoe ballet dancing in Swan Lake! Grrr."


7:00AM
"Mosaic Mom, I do not want peanut butter for breakfast."
"It is not for you. It is for my new pet rat in the attic, Hershel Walker."
"Cute name for a pet."
"Pass me some of those D-con nuggets to add to this peanut butter, please."
Tuesday, December 02, 2008
Mosaic Doll
Practice Food Safety, Boys and Girls!
Did someone mention Food Poisoning?
Four times in my life, I've had gut wrenching, toenail puking, both ends working in unison, gasping for breath food borne illnesses.
The first was from a hot dog bought and consumed at the movie theater in LaGrange GA during the airing of Dr. Zhivago.
Next was a bad seafood buffet at Callaway Gardens.
Third was a poorly refrigerated buttercream birthday cake in the early 1980's. Many happy returns there.
Lastly was the epic case…the 5- day old LIVERWURST. Mother of God, I thought I was going to die. I didn't realize it had been in the fridge that long. After that toilet hugging episode (circa 1987), I initiated the habit of using a magic marker to date all items in my refrigerator. If in doubt, I throw it out.
In the mid-1990's, I had another major shift towards food safety. I was spending a lot of time in (Episcopal) churches, parish halls, Bible studies, etc. One of the nicest ladies in the prayer circle was "Bessie". She brought the most delicious cookies and cakes to meetings.
Well, one day I went inside "Bessie's" house. She was a hoarder. Piles and piles of newspapers and clothes and garden tools and magazines and shoes and old diabetic syringes and bloody gauze and cough medicine bottles and soda cans and prescription medicine bottles and sea shells and used food, cereal boxes, you get the picture.
The kitchen was special. To get a glass of water, "Bessie" had to remove the BBQ charcoal and the lighter fluid from the sink.
I never ate another bite of food at a Parish Hall again. Do I hear an "Amen"?
Those free samples of food at the grocery? Let me warn you, when the sample lady is swishing her hand back and forth to keep the flies from landing on the cream cheese hummus spread…you ain't that hungry! Move on!
Food poisoning?
Thank God, I haven't suffered it in a long time.
Monday, December 01, 2008
Eating My Diary
What was I doing on May 31, 2008?
I was making Eggplant Parmesan with fresh garden harvested eggplants and tomatoes and bell peppers. Then I froze it.
And yesterday Plant Daddy and I ate it for supper. Yum!
It was a nice reminder on a cold day that spring will come again. In no time at all, I'll be bitching about the heat again...but I'll be harvesting summer crops. too.

We made some refrigerator pickles yesterday. We have plenty of cucumbers at the moment.

PD harvested a bunch of broccoli this morning, so I've got to check out some recipes. We also are hauling in lettuce, radishes, pole beans and tomatoes and I'm about to yank some beets...getting close to ready.