The process of creating my mosaic art pieces.
Wednesday, June 30, 2004
Body Work
The Art Car Committee meeting tonight was fun, even though it was running late and I couldn't stay for the video. Here's an update on car progress.

Mosaic Car had a new clutch installed and was taken this morning to the body shop for an evaluation.

The body shop is going to sand the chassis, mask off the windows and chrome, then apply grey primer. (Jake said to assume they will do some quick Bondo applications as necessary or maybe pull any small dents.) Body work is supposed to be accomplished in one week, but this is Race Week in Daytona. I'm guessing the body shop might be short handed? We'll see.

After a week at the body shop, the car will go to the Arts Center and Rich Rudden will apply the cartoon. Someone had made a Photoshop projection of the design on the car. It was decided to reverse the alligator so that it bites at the rear vent frame.
(I learned thet Toyota MR-2 is a rear mount motor, hence the vents in the rear fender panel. Design around it.)

I sure am learning a lot. Especially glad that Plant Daddy can fill in the technical information about the metal work process.

Tuesday, June 29, 2004
Risky Behavior
Sushi is good. When I am in a trendy urban café, I'll order it. So it gave me pause when a new restaurant offering Sushi opened in our little town 2 weeks ago.

The sign read "Sushi and Thai Jasmine". It lives in a strip mall right next door to a vacuum repair shop and a store selling Dish satellites. My spider sense was tingling…Run Away! Run Away! But the bait worked, I was hooked and tried it for lunch today.

It was immediately evident that the place was more Thai, less Sushi. A glance at the menu had only one Sushi offering…the commercial rolls like you can buy pre-packaged at Publix. So I immediately focused on the Thai.

Green Curry is one of my favorites, so I ordered quickly and just as quickly my food arrived. Nicely spicy, obviously home made, Mosaic Mom sized servings. It was good, but I wished the Curry had more basil, less cilantro. The bamboo slices were excellent and the rice was good. I just might go back some time.

I liked Sushi before I found out that famous mosaic artist Rich Rudden likes Sushi. He recommends the Fuji Sushi House on Lee Road. I'll have to make a pilgrimage some time.

Art Car Announcement
This Happy News showed up in my In-Box today from the Committee for the mosaic car! Call the Arts Center for more info...


Art Car Enthusiasts and Committee Members:

You are cordially invited to a showing TOMORROW EVENING of the movie "Wild
Wheels," which is all about the evolution of the Art Car phenomenon, to be
held on the amazing large screen TV recently installed at the home of Debi
and Cliff Harbin. Festivities begin at 6 pm. Bring a nosh (snack food) and
beverage of your choice.



Triple Sec
STUPID COMPUTER!

STUPID COMPUTER!

STUPID COMPUTER!
Monday, June 28, 2004
My Sharona
Helen and Casey gave me a great gift last year. They downloaded (legally; we paid) all my favorite songs on a CD. The plan was to use it at the YMCA when I worked out. I played it over and over in the car, but never tried exercising to it…till today.
The 5th cut on the CD is a rock and roll song from the '80's called "My Sharona".
It's real heavy on the beat, rhythmic, basic, could never be called subtle.
I found out today that it is the perfect beat to jog to.
I can jog for ONE whole minute (I had to work up to this. The next goal will be Two whole minutes). I jog and sing. They can stare at me all they want to at the YMCA, I am happy. Thank you Helen and Casey.
When you gonna get to me, get to me? When you gonna gimme some time, Sharona?…
la la la
Learning to work out on the treadmill has really improved my ability to stand for long hours on the concrete floor of the mosaic studio.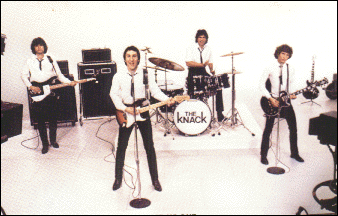 My Sharona
Helen and Casey gave me a great gift last year. They downloaded (legally; we paid) all my favorite songs on a CD. The plan was to use it at the YMCA when I worked out. I played it over and over in the car, but never tried exercising to it…till today.
The 5th cut on the CD is a rock and roll song from the '80's called "My Sharona".
It's real heavy on the beat, rhythmic, basic, could never be called subtle.
I found out today that it is the perfect beat to jog to.
I can jog for ONE whole minute (I had to work up to this. The next goal will be Two whole minutes). I jog and sing. They can stare at me all they want to at the YMCA, I am happy. Thank you Helen and Casey.
When you gonna get to me, get to me? When you gonna gimme some time, Sharona?…
la la la
Learning to work out on the treadmill has really improved my ability to stand for long hours on the concrete floor of the mosaic studio.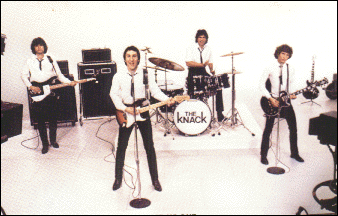 My Sharona
Helen and Casey gave me a great gift last year. They downloaded (legally; we paid) all my favorite songs on a CD. The plan was to use it at the YMCA when I worked out. I played it over and over in the car, but never tried exercising to it…till today.
The 5th cut on the CD is a rock and roll song from the '80's called "My Sharona".
It's real heavy on the beat, rhythmic, basic, could never be called subtle.
I found out today that it is the perfect beat to jog to.
I can jog for ONE whole minute (I had to work up to this. The next goal will be Two whole minutes). I jog and sing. They can stare at me all they want to at the YMCA, I am happy. Thank you Helen and Casey.
When you gonna get to me, get to me? When you gonna gimme some time, Sharona?…
la la la
Learning to work out on the treadmill has really improved my ability to stand for long hours on the concrete floor of the mosaic studio.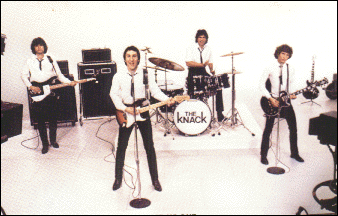 Sunday, June 27, 2004
Oh, Christmas Tree
Plant Daddy is awesome. He got the mesh attached to the Christmas Tree frame. He got it tight and even, unlike my attempt which would have crumbled by Halloween. I am a lucky mosaic artist to be married to a metal man. ♥.
(The above is not my mosaic Christmas tree design. Just one I borrowed offa Google to make my blogland pretty)
My own Productivity is inversely proportional to Temperature.
Temperature down = Productivity up.
We had some nice rain today and the atmosphere became breathable.
Jake's Father Day pot got mortared so I can sand it and draw a setting guide tomorrow. Helen's Strawberry pot got adjusted. It needed structural reinforcement under the ceramic cat. Glass baubles bought in Palatka on Friday got mastiked onto the Back to Basics Pot.
The studio got swept and a little clean up started. I hope it will be cool tomorrow and I can get a lot done.
I traded my mosaic Madonna to Helen's friend Anabelle. Anabelle is also a ceramics major and will trade me a large pot to work on. We had a nice chat about mosaics and I showed her Yainnes work in Ceramics Monthly magazine. We both like it. We might collaborate on a project like that style. Hope so, definitely after Christmas though.
Tolstoy
I've finished Anna Karenina. All 817 pages. Took 3 weeks to the day. I am really proud of myself. Will blog my review some time later.
Friday, June 25, 2004
Cat's Graduation
Tonight Cat graduated from Florida School of the Arts.

Cat was a straight A student, a year younger than Helen in High School. She was a talented artist, the life of the party and brought joy to everyone who knew her in the Art Club. I was proud to be the Art Mom when she became President of the National Art Honor Society in her senior year.

Sooner or later I ask all the kids in the art club what their plans are after High School. Cat replied that she had no plans for further education. With a 3.87 GPA, I found this incredible.

Cat's background held no promise for higher education. Her Mom had dropped out of the 8th grade to have Cat. I was never sure if Cat's Grandmother had a high school diploma. The family of 2 adults and 3 children lived in a 2 bedroom apartment and barely floated along on minimum wage.

The Art Teacher, Suzy, went to work and hooked Cat up with Guidance. We got the FAFSA done and Cat qualified for Pell. We made sure Cat took SAT's and had the gas money to get to the test location. I drove her for campus visits and portfolio reviews and made sure all the college applications were filed complete and on time. Suzy made sure Cat applied for every art scholarship possible. She eventually received over $2500 in scholarship money.

She got accepted at Florida School for the Arts. We were elated.

She found affordable housing, worked full time at the Wal-Mart in Palatka and continued an almost perfect GPA. She never faltered even though she lived in a drug infested neighborhood because it was all she could budget; even though she was fired at Wal-Mart for too many piercings; even though she had to move home and drive a 2 hour commute to campus 3 days a week. The little Honda held out and the boyfriend was very supportive.

Cat kept putting one foot in front of the other. She kept at it. We opened the doors, but she strolled through. She did the work. She succeeded.

Tonight, Cat was awarded an Associates of Arts Degree in Graphic Design from Florida School for the Arts. Jake and I were in the hall at 5:00PM and I was bawling from sheer joy.

One of the good ones made it. It's a privilege to see a miracle.

Palatka Bound
Plant Daddy and Mosaic Mom are leaving shortly to go to Palatka to see Cat's graduation from Florida School for the Arts. I will try to blog it and post pics tonight, but the server has warned us that they are going down for maintenance or up grades or whatever. So if I miss the deadline, I'll see you Sunday or as soon as I can.
Thursday, June 24, 2004
How Hot is it?
It's so hot I spent the evening watching a National Geographic film about the Alaska Permafrost just so I could see people wearing parkas.
Wednesday, June 23, 2004
Around the world Mosaics
I found a pretty neat pattern for mosaic grapes today. It should look great on Helen's table. It was on a dishcloth I bought, but it Xeroxed very well.

I painted the dog water stands. The weather is fiercely hot. Moved indoors and cooked cabbage, yellow squash and sausage for supper. We have watermelon for dessert later.

Got inspired after dinner and cooked another batch of Eggplant Parmesan for the freezer. It will be nice to remember the summer in January.

In the past 24 hours we have chatted by phone with people in Oregon, Georgia, and Baghdad. I have read blogs from England, Kansas, Milwaukee, Houston and San Diego. Communication be fun.

Tuesday, June 22, 2004
Kansas Dragon
My calendar today says it is "Chinese Dragon Boat Festival" day. So in honor of that, here is a photo of a mosaic dragon at the Kansas State Fairgrounds where MobileBabe is parked for the week and complaining about all the rain.
Monday, June 21, 2004
June 21
Happy Birthday to Oscar Bluemner, my favorite artist
Form and Light, Motive in West ern New Jersey (Beattiestown),
Oscar Bleumner,
1914,
oil on canvas,
30 x 40 1/8 inches,
signed lower left.
Gift of the Benwood Foundnation.
At the Hunter Museum of American Art , Chattanooga, TN
Sunday, June 20, 2004
Happy First Day of Summer
Ten Things I Like About Summer

1. Air Conditioning
2. Pitchers of Iced Tea with fresh mint
3. Fresh Salsa, Tostitos and beer
4. Long evenings for working in the garden
5. Talcum Powder after my shower
6. Ceiling fans with blades that look like palm fronds
7. Summer reading lists
8. Verdant foliage
9. Gauzy clothes and flip flops
10. The smell of Coppertone

Happy Father's Day
Thanks to Helen for having us over to her place for dinner.

You know you are a geezer when your kid invites you over for dinner and sends YOU home with leftovers and presents.

We had a blast. Thanks, We love you.
Saturday, June 19, 2004
Record High Temps Today
It was 97 degrees this afternoon. Channel 2 news says that's a new record.
Holy Moly! What a bad day to pick to grout!

Housekeeping took a priority so I decided to clear my desk.
The door stopper is sealed and done. Ta Da.
The Collage Pot is repaired. Ta Da.

Then I wrapped all the jewelry bling-bling on the fused glass collage and set to grouting. Unfortunately, it was now 1:00PM. By 2:30PM, it was 96 degrees in the studio. I felt nauseous then began to sweat profusely. I know the signs of heat exhaustion so I abandoned my project and fled to the pool. Jake was already there. It had reached 104 in the Z shop. Mel and Scott were still working; they were wearing ice vests.

We swam till the thunder ran us out, but it never did rain. So it is still oppressive outside.

Work in the studio is going to have to wait for cooler temps.


35th Reunion!
A letter in yesterday's mail invited me to my 35th (Yikes!) high school reunion.

It was the usual yada yada stuff about update your data, sign up to tour the campus, dinner at the country club and the golf and tennis tournaments, etc..
But the last line intrigued me.

For the directory that accompanies the event, I was asked to share my funniest moment in my years at LHS.

This gave me pause. I could think of absolutely nothing funny in that entire experience.

In the three years I spent in high school, there were some amusing events and some juvenile pranks. I remember some funny times from Girl Scouts, but that ended in 8th grade.

My high school days were pretty unhappy. Pressure was enormous for college admissions; my home situation was grim; my best friends had gone to other high schools. I attended summer school both summers, so I got no time off. Being fat and shy, I was most often the butt of other people's "funny" jokes, including being punched, tripped and set up as patsy.

I've since learned that when people are under stress, the first thing to go is the sense of humor. Looking back at these years and finding no humorous stories to relate, I realize again how hard high school is. I am grateful to have survived. I remain committed to helping others get through, too.

Friday, June 18, 2004
Do Art!
Hey, Lookey here at what MobileBabe found at the Kansas State Fairgrounds!
I Love It!
Housekeeping
I am not a good housekeeper.
I've started too many mosaic projects at once and my studio is a mess.
I've got a Father's Day pot, the second Begonia pot, Nikki's Birdhouse, a fused glass flower pot, the Christmas tree, a door stopper waiting for sealer, and an old favorite pot that needs repair. I have a commission that's due in August and the Art Car project.
I am going to have to go in and clean up and prioritize.
Now that the Z car boys are finished, I need to get 2 parts car skeletons towed out of here.
If all goes well this weekend, we may have some commissions for the woodworking shop.
Amerigas came yesterday and hauled our 100 gallon propane tank away. Hooray! We had not used propane heat in the greenhouse for 2 years, so tank removal was past due. I can expand my garden area now. More Bell Peppers, please!
Another Garage Sale must happen as soon as the weather cools off in the fall.
And the worst housekeeping mess of all…I need to shave my legs.
I hate housekeeping.
All images ©2002 Mars Tokyo
Wednesday, June 16, 2004
Tesserae Toyota
Sing along….
"You asked for it, you got it, Toyota"…remember that advertisement jingle ?
The car selected to become the Art Car is a 1988 Toyota MR2.
This is a photo from the Internet. The actual car was not available for a photo because it was in the shop for a motor tune up.
I was the first to arrive for the meeting. Then a nice lady from Tavares named Betty came. Then a lady named Shawn. We went to the meeting room and Rich showed up, then Debbie, then Alma, then Pat.
Shawn, Debbie, Pat and Alma are all on the Board of Directors of the art center. Rich is the Mosaic instructor at the center. Betty and I represented the "mosaic students who had volunteered" category.
Shawn had drawn the design. It is an aqua sea and yellow sand "day at the beach" motif. It reminds me of the art car photo that Pedro gave me from the one he saw in Key West.
There followed much discussion about tesserae…tumbled glass was selected; adhesive…Liquid Nails was selected; and grout…without grouting was selected. The top is to be covered in seashells; children will have a separate mosaic project but will not join this one; and the work will be done in the parking lot behind the center.
A semi had hit the Toyota and caused much damage to the front fender panel on the passenger side. Alma and Pat were going to see a professional about the body work. Also a textured white primer is desired as an undercoat for the mosaic adhesive and glass. They hope to have a report on body work by this Saturday.
After the surface is ready, Rich will apply the cartoon. Then volunteers will be summoned to apply the tesserae. With luck and good weather, this might come off on time by the end of August. What great fun!
Baby, You Can Drive My Car!
You're all invited.
If you love Mosaic Art, it's a once in a life time opportunity. It's going to be such an adventure!
Tonight at 6:00PM at the Mt Dora Arts Center, a committee is meeting to begin work on a Mosaic Art Car.
If you need more information on Art Cars, click
here
. It's a fun movement that is gaining popularity. To have a chance to participate in mosaicing a car is amazing to me.
Jake's Z car measures out to appx. 132 sq ft. The Toyota donated to the art center for mosaic purposes should be about the same. (The air foil in the back will add a couple more sq ft and will offer tricky curved surfaces).
I am particularly interested in finding out how to conceptualize the cartoon on a car surface; auto body surface preparation; and adhesive choice.
The weather's been just furiously stormy every evening. I hope I don't have to fight my way through the elements tonight, but wild horses couldn't drag me away (wait, I hear Mick Jagger's voice…wild horses, we'll ride them some day…).
Beep Beep 'N Beep Beep, Yeah!
Monday, June 14, 2004
Rain Again
Two days of rain (and lightning) have made it impossible to work in the shop or to blog. I've made it to page 537 of Anna Karenina. It's great but I wish I had Ian here to help me with the pronounciations.
Meanwhile, enjoy more of Yiannes work:
Sunday, June 13, 2004
A Spa Day
Helen and I had a blast getting done at the beauty parlor today. Plenty of caffienated soda and candy bars and we laughed for 3 hours.

Helen's hair looks great. It is short and bouncy with color stripes.

With a fresh perm, I look like a fluffy French poodle ready to be promenaded around the ring. Arf! Arf!


Strange Mail Service
For some odd reason, for the last few days I have been unable to send mail to AOL addresses. The message keeps saying I am a bulk mail supplier and am banned. Huh?
I will call my service tomorrow to try to figure this out. Needless to say I am extremely unhappy to be unable to communicate with AOL customers. Grrrr.
Does anybody have a clue about what's happening? Send me a letter.
Saturday, June 12, 2004
June 12th
Garden Report…

The garden yielded up 2 Okra pods and 7 Ichiban Eggplants. I have made a batch of Eggplant Parmesan for supper.

I was really ticked when I opened a brand new can of Vigo Bread Crumbs and they were rancid! It would have cost me too much in time and gas money to go replace a $2.00 can of bread crumbs, so I used flour. I will buy the competitor's brand from now on. Grrr!

There are so many tomatoes in the garden, I don't even try to pick them all anymore. I used to cook them down into Tomato sauce, but I don't feel that millennium end of the world desperation any more. Maybe I will take some for the hair dresser when I go tomorrow.

Health and Beauty….

I have not been to the Beauty Parlor in over a year. Helen trimmed me once and I chopped my own cut once. I guess it's time. The perm helped me get some good length, but I've got to have some body wave in there or cut it short again.

Mosaic Studio…

Helen wants me to mosaic her a table. I finally got around to buying the tabletop at Home Depot this week. Jake picked up the legs and we might get assembly done tonight. The spell checker does not like the Southern grammar…"mosaic her a table". Stupid Yankee Spell checker. "Helen wants me to mosaic a table for her." Doesn't that sound awkward?
Hey, It didn't complain about "yielded up" in the garden section!

Newspaper Item…

There was some really great political news in the paper today. A few weeks ago, the Lake County School Superintendent reassigned a favored principal away from Mt Dora High School. Bad move. The school, with the backing of the city, objected and threatened to become a charter school (pull out of the county system). The School Board backed the Superintendent.

Now the school and the city of Mt Dora are following through with their plan and have begun the process of becoming a private school. WAY TO GO Mt Dora!

The new principal that is assigned to Mt Dora this fall is Anti-Art. He is all about sports, sports, sports. Mt Dora had better move him out in a hurry if they hope to salvage their art teacher and arts program.

Friday, June 11, 2004
Mumbo Gumbo
My Aunt Katherine introduced me to Okra. I must have been about 8 years old. Okra and tomatoes were stewed together and served for lunch. It was so like mucous that I gagged and hated okra for the next decade.

In 1975, I found myself in Connecticut, but the lady of the house (my boyfriend's friend's Mom) was from Tennessee. She served Okra for lunch. Baked Okra. It was absolutely fabulous. Baking gets rid of the slickery. I've loved Okra ever since.

Today I will make the first harvest off my garden Okra. It'll take a few days to get enough for a meal, but I am happy happy to see Okra season start.


Thursday, June 10, 2004
Lightning Striking Again and Again and Again
"Experts" say you can tell how far away a thunder storm is by looking at the flash of lightning and counting "Thousand-one, thousand-two, etc." waiting for the sound of the thunder to arrive.
How far is the lightning when what you hear is "ZZZZIIZZZ" ?
Yeah, that's how close it was last night. So no chance to blog.
Our summertime routine includes unplugging the computer and disconnecting the modem daily. If there's a storm in Astor, FL, our server goes down. Summer storms are dicey to say the least.
It's hot and muggy in the mosaic studio so time to stay indoors and read. Anna Karenina continues to be great. She has just told Vronsky that she's pregnant. Oooooo.
I bought the Dr. Phil Weight Loss Book yesterday. It is amazing in that it has asked me to get out a day planner and schedule weight loss goals and exercise. When I chunk it down into weekly goals it looks doable.
The nice thing about the rain is the appearance of "Rain Lillies" in the yard. They are everywhere and very delightful.
Tuesday, June 08, 2004
Wow!
If I could mosaic like this, I'd be soooo happy. This has color, line, Dimension! This is by Yiannes.
Monday, June 07, 2004
Upstairs Downstairs
I Shop for Clothes Upstairs.

Mansour's in LaGrange GA when I was a kid.
Davidson's and Riches in Atlanta as a teenager.
Jordan Marsh at the start of my professional career here in Florida.
Now, Dillard's. I want to be upstairs.

Neiman Marcus has ladies clothes upstairs.

Is it a "Southern" thing? I don't know, but I am totally conditioned to buying Ladies Clothes Upstairs.

Bloomingdales is a Yankee store, but I like Bloomingdales at the Millenium Mall. Their Ladies clothes are upstairs.

Parisian and Burdines have clothes downstairs. I find that creepy. Is it a Yankee thing?

When I went to school in Philadelphia there was a store called Wannamaker's. They sold Ladies clothes in a basement so deep that you exited the store directly into the subway station. Gross.

I occasionally buy a shirt or a purse from a basement store, but when I'm outfitting and when I'm really going to blister the plastic, I want to be upstairs.

What a random piece of knowledge. Life is a mosaic.

Pop Music!
Pop! Pop! Pop Music!

Do you recognize that song title?

Maybe I spent too much time with my radio in the 60's and 70's. Definitely too much time in front of the TV.

Help! I'm singing and I can't shut up!

I know a lot of stupid words to stupid songs. And I sing them at unpredictable times. It's all stuck on a loop in my head.

I fear that one day I will have a stroke and all these phrases and lyrics will constantly drip out of my mouth…..Wait! It's already happening….Oh nooooooo!


Saturday, June 05, 2004
Okra time
The Okra will have its first blooms tomorrow. Edible pods are only days away.
Did you know Okra is an Hibiscus? How totally tropical is that!
Tomato Hornworms had done extensive damage to the tomatoes in the last 2 days. I killed 5 of them today by hunting them down and cutting them with the clippers. Grrr.
Hope I got them all.
The Nopales Cactus had a huge infestation of Oleander Caterpillars. I sprayed them.
Did you know both Hornworms and Oleander Caterpillars will sting?
Ain't Florida grand?
Friday, June 04, 2004
Back to Mosaics Again
We've had 2 days of rain. The temperatures have cooled. The yellow flies have gone. The mosquitoes will germinate now that there's water, but they aren't here yet. Great time to get back out in the studio and get to work.

This morning I went to Lowe's and picked out 2 large terra cotta pots to tile. One will compliment the colors of "Ruby Begonia" and will hold another rare Begonia species Jake has.
The other pot is a challenge. It is a Strawberry Pot. It has 9 hand crafted openings for plants and is very, very asymmetrical. Cool.

I picked up Mortar, got home and immediately realized I needed Mastic too. Oh well, another trip.

Nikki's birdhouse is coming along slowly, but I finally have a plan I like for the front.

I finished the tiling on a door stopper. I cut a ceramic figure for the Strawberry pot. I did a lot of cleaning up. The wet saw pan needs washing again, but I'll do that tomorrow.

At Lowe's, I ran into one of the ladies from the Joe Difiore mosaics class a year ago. We had a nice chat about Philodendrons, Hibiscus and landscaping in general. She never finished her mosaic mirror project from that class. That is sad. I think about her design often. It was a good one. Maybe one day she'll take it up again.

I had a hook rug project once. I started it in high school and finished it after Helen was born. So maybe that lady will finish eventually.


Thursday, June 03, 2004
E-Mail Cheer
My Aunt Jo sends me neat spiritual stories on e-mail. They always seem to arrive just when I need them and they never fail to cheer me up and give me a smile.

Here's the one she just sent. I really, really like this one. So today's blog is courtesy of Aunt Jo.

Good Thoughts

An elder Cherokee Native American
was teaching his grandchildren
about life. He said to them, "A fight
is going on inside me. It is a terrible
fight and it is between two wolves.

One wolf represents fear, anger,
hatred, envy, sorrow, regret,
greed, arrogance, self-pity, guilt,
resentment, inferiority, lies, false
pride, superiority, and ego

The other stands for joy, peace, love,
hope, sharing, serenity, humility,
kindness, benevolence, friendship,
empathy, generosity, truth,
compassion, and faith.
This same fight is going on inside
you, and inside every other person,
too."

They thought about it for a minute,
and then one child asked his grand-
father, "Which wolf will win?"

The Old Cherokee simply replied,
"The one you feed."

Root Beer Revenge
June 1st began another Hurricane Season.
Every time I go to the grocery store from now through November, I will be stocking up. I will buy extra beans, extra laundry supplies, extra batteries. It's an annual habit.
Last night we found ourselves at Publix pretty late in the evening and didn't get home with the groceries till after 9PM. Getting them squared away was a chore, but I had my reward all set out.
I had bought myself a can of Diet Root Beer. After a long hot day, I was looking forward to drinking this over ice with a straw.
The can was sitting on the counter. All I had left to do was stash the Double A batteries and the Lysol Air Freshener. "Is Root Beer Caffeine free?" I wondered as I reached to lift the can and check the label.
I missed. The can went bouncing to the ground. The can exploded.
Root Beer sprayed everywhere as the can spiraled across the linoleum. My legs and shoes were soaked. All the lower cabinets were lacquered. The floor was waxed in sticky root beer.
I spoke some Latin words. Jake came to help and we started laughing. It smelled very nice, but still it took about an hour to mop it all up.
That's the story of why I didn't get to the computer to blog last night. All I was going to blog about anyway was that I got all the bookkeeping done since I hadn't run any balances since March because I get so burned out after tax season.
It rained a little yesterday. First time in 32 days. The heat is breaking a little and the yellow flies seem to be less, so I might get back to mosaics soon. Must start that Christmas tree.
Next time I will get this brand. It says "No Caffeine" right up front.
Tuesday, June 01, 2004
Ian Will Be So Proud!
Our friend, Ian, studies Russian and Philosophy and Religion over at Stetson.

He believes that if all high school students were taught Logic, discipline problems would cease because students could reason out their difficulties.

We have often wondered if the general population were capable of such deep thought. But now has come salvation for the masses. In the form of Oprah, no less.

For summer Oprah Book Club reading, Oprah has selected Leo Tolstoy's "Anna Karenina".

Thousands of American women will read Tolstoy this summer. What Enlightenment. Or Herd Mentality. Ends justify the means…wait, that's Hegel (?) ANYWAY>>>

I love the short stories of Nabakov. "Lolita" was passable, but the short stories are like no other writer on Earth ever for precision. Chekhov's peasant tales are powerful. Read them and you will understand how Russians love Russia. Solzhenitsyn's "A Day in the Life of Ivan Denichovich" and the "Gulag Archipelago" were de rigueur in the 70's. But I missed Tolstoy.

Today I trotted on over to Waldenbooks, cashed in my free Preferred Reader Points and got my Official Oprah Book Club copy, which you must have to get the "correct" translation and keep up with the reading notes and schedule posted at Oprah.com.
I'm on it!

So far the prince has boinked the governess; the princess is steamed; and the prince's friend Levin has come to town to propose to the princess's youngest sister. This being a Russian novel, was about 200 pages…just kidding.

So Ian, join all us Oprah fans…or at least get ready to defend yourself by August. TeeHee.


Pink Pants
While I was at the mall fetching my copy of Anna Karenina, I was magnetically drawn into Dillards. I was strangely compelled to the department with the pink pants. Under a hypnotic trance I tried on the pink pants. Then, omigod…

The pink pants were too big. I tried on the beige pants, the blue pants, the other beige pants…all too big. I've lost a pants size.

All I did was switch my lunch from a bowl of pasta to protein chicken strips.

I have not enjoyed eating chicken strips or scallops for lunch. I just have not enjoyed it at all. But I amazed that after a month, I am a pant size smaller. I still wear jumbos, but maybe there's a little success going on here.

PS. I can do 5 sit-ups now. Whoo hoo, go me.

PPS. I managed to get out of Dillards without the pink pants. Whew!